Start jamming straight from the cradle
Music Together Babies 0-8 months
The one-semester Music Together® Babies Class was created especially for families with infants under nine months old. That's right: It's never too early to start our music classes!
Maybe you've noticed that your baby responds when you play a song in the car or sing to soothe them. Babies are naturally musical—and you don't have to be a great singer or dancer yourself to nurture their love of music. In this music class for babies, your Music Together teacher will show you:
Music Together Mixed Ages 0-5
Fun. Fabulous. Uplifting. Magical. These are just a few of the ways that parents describe Music Together. Each week,  babies, toddlers, preschoolers, big kids – and the grownups who love them gather to make music as a community. Our Mixed Ages early childhood music classes give families with children from birth through age 5 the chance to get in touch with their inner musician and connect with other families.  
We're on a mission to make the world a better place by making it more musical. And you can be part of it by joining one of our music classes!
Learn more (link to page)
Canta y Baila Conmigo Ages 0-6
 ¡Hola amigos!
Take a journey into Spanish language and its cultures through the magical world of music. With Canta y Baila Conmigo you and your child will be transported as you sing, dance and play to the irresistible sounds and rhythms of Spanish speaking cultures. Canta y Baila Conmigo is a unique curriculum with dual, complementary goals of music education and language immersion. Designed for beginners and native speakers alike, Canta y Baila Conmigo creates a playful, interactive atmosphere where language learning is integrated naturally in the musical experience.
Each semester features a collection of carefully selected folk classics, familiar children's songs, and new adaptations of traditional songs and rhymes. Families receive a CD and a songbook containing Spanish lyrics, sheet music, cultural notes, and an English language supplement for families learning Spanish.
Read more… (link to page)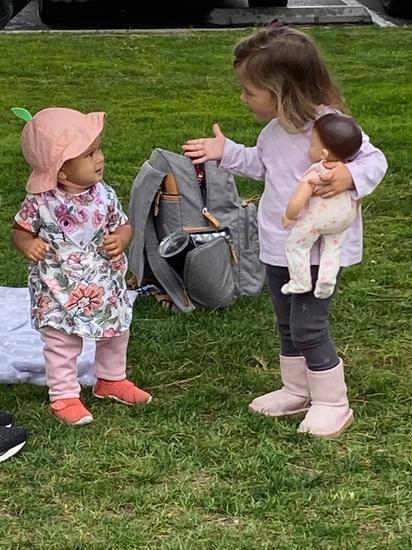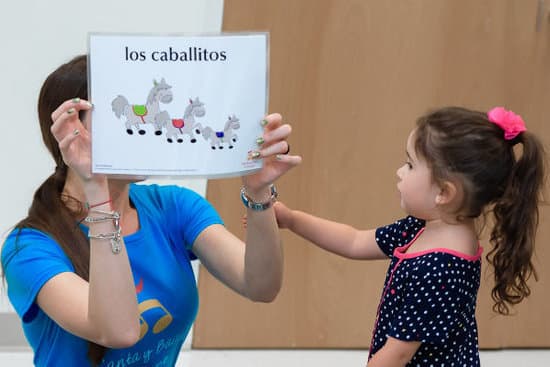 Canta y Baila Conmigo Edades 0-6
Una clase para niños hasta los 5 años acompañados por un adulto. Esta clase está diseñada para fomentar tanto el desarrollo del idioma español como la destreza cultural de los niños a través de canciones infantiles y música tradicional de España y Latinoamérica. Es ideal para familias bilingües que buscan un ámbito auténtico donde compartir en español con sus niños así como con otros miembros de la comunidad hispanoparlante.
Esta clase se ofrece completamente en español para crear una experiencia de inmersión total. Sin embargo, la clase no está limitada a personas con completa fluidez en español.  Estudiantes principiantes e intermedios del idioma que quieran aprender junto con sus niños podrán disfrutar de un ambiente divertido, seguro y acogedor donde envolverse en el idioma y las tradiciones musicales del mundo hispano.
Quiero aprender mas…
Pop-Up Music Class + Open Play
These mini music classes pop up throughout the year.
Your Songbirds Music teacher will lead you through an interactive music class followed by open play where you can spend some extra time exploring instruments, dancing, and chatting with other families.
Our next pop-up classes are:
Saturday, October 21
Saturday, November 25
Saturday, December 2
All classes start at 11:30 AM – 12:30 PM.
Fees:
Currently enrolled – $15 one child/$5 additional sibling
Not currently enrolled – $25 one child/$5 additional sibling
We'll take care of all the planning and we'll clean up the mess!
Parent/caregiver attendance and participation is required at all times.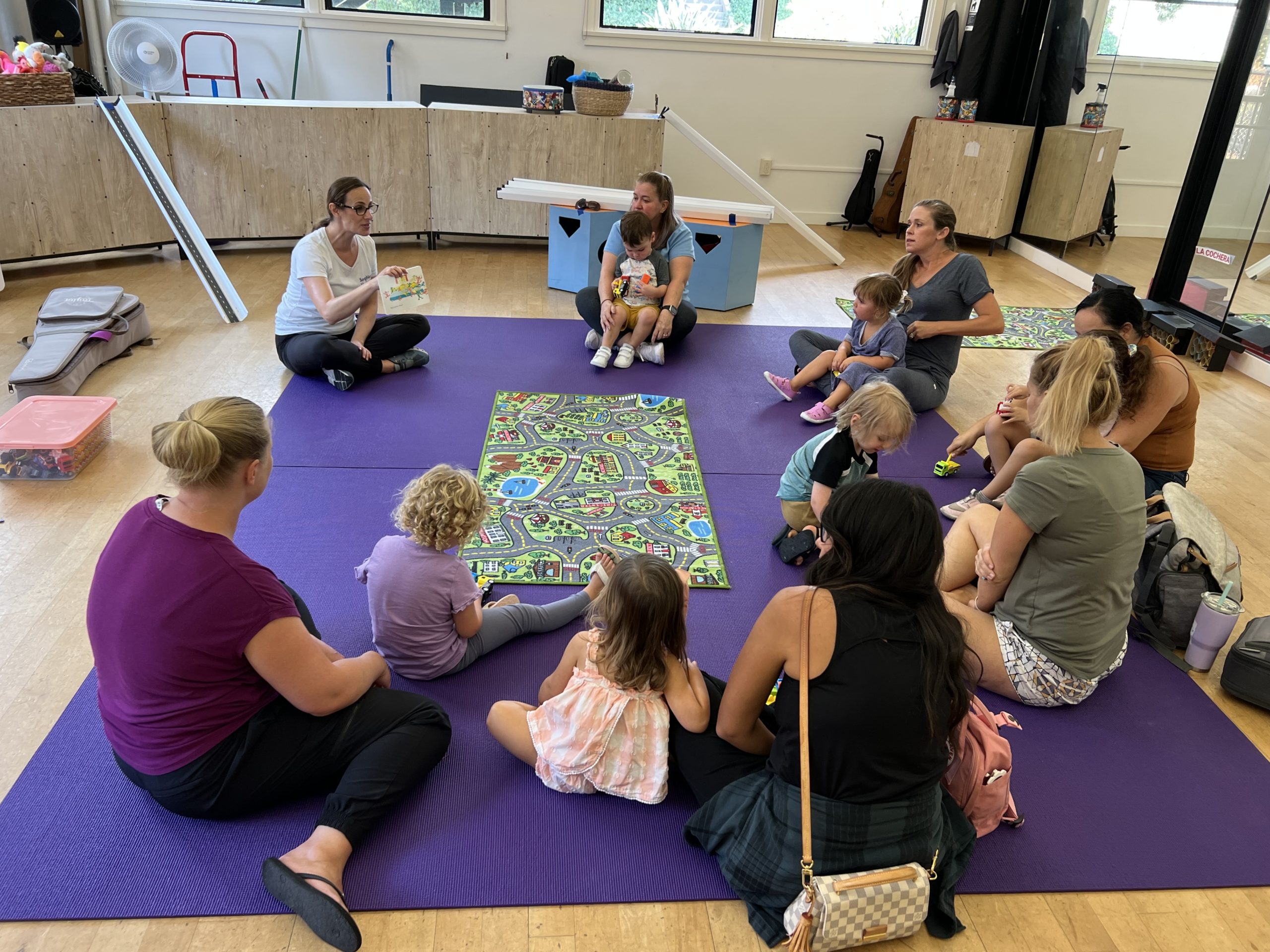 Community Music Class
Interested in bringing a class to your community?
Explore The Upcoming Class Schedule
$240 | $155 10 weeks
$170 | $85 Summer
$15 currently enrolled
$25 all other families
$5 additional siblings
1st child | Additional Sibling(s) over 9 months*
1st child | Additional Sibling(s)*
Visit the class schedule and click on the "Register" button next to your class
Login to your account and complete the registration form (include all children participating in the class)
Complete your online payment (Visa, MasterCard)
Check your inbox to see your class registration
Don't forget to….
Add your class start date to your calendar and follow @songbirdsmusic on IG and FB
Dance over to your inbox and look for a welcome email with important class info. We'll visit your inbox a few times:
Class confimations will be send 5 days prior to your first class PLUS a same-day text/email reminder
Email #1 Welcome to Songbirds Music (upon registering for your class)
Email #2 Meet your Teachers (1 week before the session)
Email #3 Get ready for your class (2 days before the session)
Email #4 Week One Highlights and Check-in (Sunday after week 1)
Get ready to boogie, ¡a bailar!